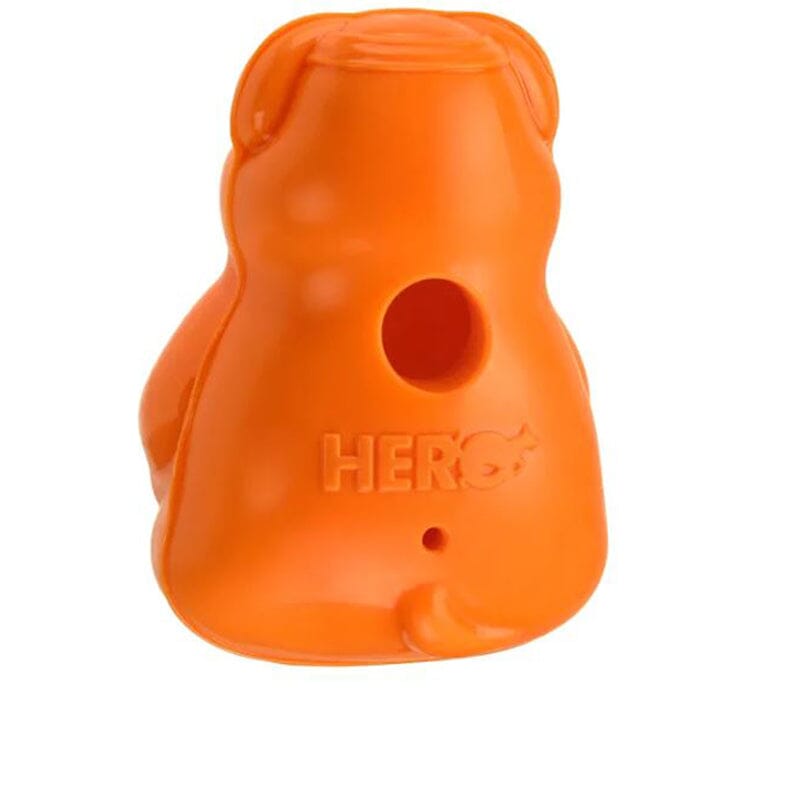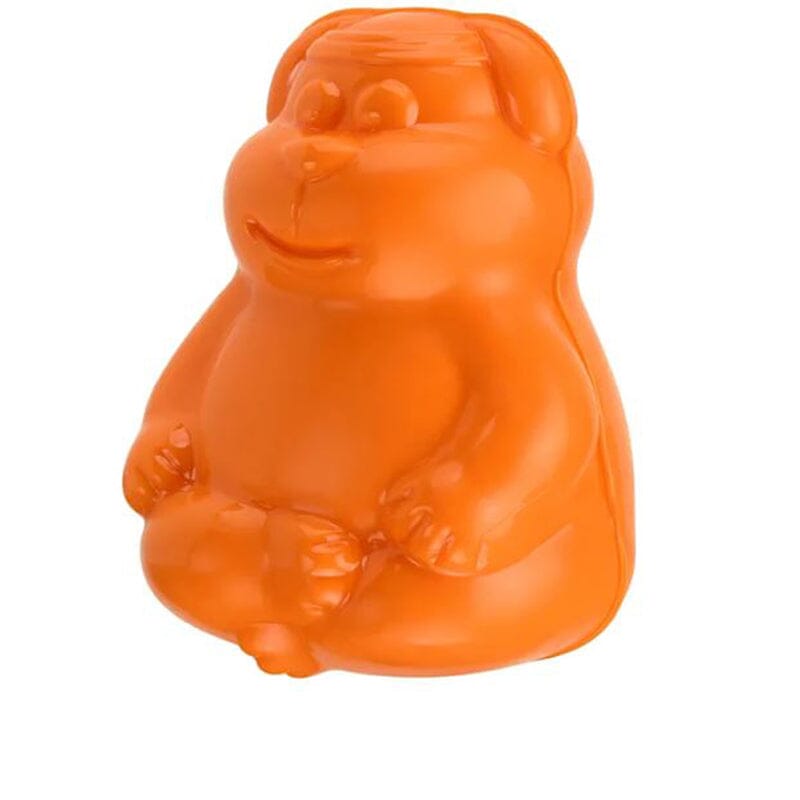 Yoga Dogz Lotus Pose Dog Toy
Sale price
1,399.00
Regular price
Tax included.
Estimated Delivery:Sep 26 - Sep 30

Free Shipping: On all orders over Rs 999
Product description
Features
Size
PRODUCT DESCRIPTION:

EVERY DOG DESERVES A HERO !
• YOGA DOGZ LOTUS POSE:
Hero Yoga Dogz Lotus Pose Dog Toy is a treat dispensing dog toy that keeps dogs mentally and physically active while they play. Helps for prolonged play.
• TREAT DISPENSING TOY:
Hero Yoga Dogz Lotus Pose toy is a treat dispensing dog toy. It's slower healthier feeding reduces bloating and helps digestion. These toys are easy to clean.
• DURABLE YOGA DOGZ:
The toys are made with the company's proprietary indestructible extreme tough material giving Yoga Dogz very high durability.
This extreme material which provides maximum chew strength, discourages destructive chewing behaviors and promotes safe, healthy chewing.
• HERO YOGA DOGZ:
Caitec presents Hero Yoga Dogz, a line of dog toys in yoga poses. The toy line consists of cartoon like dogs in some of the most recognized yoga poses.
Each yoga pose also has special features such as squeaking, crunching and treat dispensing.
• YOGA POSES:
Upward Dog Pose, Warrior Pose , Lotus Pose toys come in unique colors ; small and large sizes.
UPWARD Dog Pose - is Engaging Dog Toy with Crunching feature, available in Purple Color.
WARRIOR Dog Pose - is Engaging Dog Toy which has High-pitch squeaking sound, available in Blue Color.
LOTUS Dog Pose - is Treat Dispensing dog toy. Its' Slower healthier feeding reduces bloating and helps digestion, available in Orange Color.

KEY ATTRIBUTES:
Primary Brand: HERO
Hero Brand: HERO YOGA DOGZ
Manufacturer : Caitec Corporation
Yoga Pose: Lotus Pose
Feature of Yoga Pose: Treat Dispensing Toy
Size : Large and Small
Dimensions: Large - 4.5 × 3.5 × 3.5 inches. Small - 4 × 3× 2.5 inches.
Color : Orange 
Material : Soft Rubber
Life stage: Large - For medium to large size dogs. Small - Ideal for Small size dogs.

MADE IN USA.

ABOUT HERO YOGA DOGZ:



Caitec launched new line of dog toys in yoga poses called HERO Yoga Dogz.
HERO YOGA DOGZ toys are made with virtually indestructible tough material and are available in different yoga poses. Upward Dog, Warrior, Lotus pose toys come in unique colors and small, large sizes. So you can find the perfect long-lasting companion suitable for most dogs. Yoga Dogz bounce, squeak, crunch and dispense treats to guarantee hours of fun!
The cuteness of the toys along with the recognized yoga poses and durability are sure to make connection with pets & their family members.

ABOUT HERO:
Count on Hero for the best Dog Toys that are built to last for countless hours of fun and play. Hero Dog Toys are innovative, fun and durable.



Dogs crave interaction and approval. Help your dog feel like a hero while fetching, retrieving and playing with Hero Dog Toys.
Expert pet toy designers have developed Hero dog toys to fulfill your dog's distinct yearnings with innovative toys created for interaction, retrieving, rewards and individual play.