Product description
Features
Size
PRODUCT DESCRIPTION:• PROFESSIONAL QUALITY COMB:
Paws & Pals pet hair grooming brush also deshedding comb provide a shiny new coat to your loving pets & perfect for removing excess hair from your dog & cat.
With this Grooming Brush is a gentle, painless way to remove mats and excess fur without tugging.



•

ERGONOMIC HANDLE:
Pet Hair Grooming Brush is easy to use tool prevents excess shedding for a long lasting healthy undercoat.
Helps prevent mats, reduce 90 % shedding, pet odor and make fur a soft touch with a lustrous shine.



•

ALLERGY RELIEF:
Pet Hair Grooming Brush helps reduce airborne allergens by removing dandruff and dander.



•

LOOSE HAIR & FUR REMOVER:
Ideal for dogs and cats of all hair types; long haired, short haired, curly or straight.
This comb is a must have for pet owners everywhere. Regular brushing also helps stimulate the production of natural skin oils.



•

SELF CLEANING STAINLESS STEEL BRISTLES:
This professional quality dematting comb and self cleaning stainless steel bristles gets deep into pet's fur and undercoat but is gentle on skin to prevent irritation.
Better than a groomer glove or brushes with rubber bristle.



•

COMFORT TO HOLD & DURABLE:
Pet Hair Grooming Brush has Comfort-grip handle provides and ergonomic fit for maximum control without straining or fatiguing your hands.
Made with long-lasting quality materials for durability.



•

GENTLE COMB FOR DOGS & CATS:
Deshedding brush trimmer is perfect for both dog's & cat's coat and fur.
Give your pet the best, help them enjoy hot months of summer while keeping their coat healthy for winter with Paws & Pals premium pet brush.
KEY ATTRIBUTES:
Manufacturer : Paws & Pals
Brand: Paws & Pals
Recommended for: Both Dogs and Cats of All Hair Types.
Color: Grey (Dog Hair Grooming Brush) 
Life Stage: Adult.
Breed Recommendation: All Breeds
Material: Plastic , Stainless Steel Bristles
Wipes Dimensions: 2" x 5" x 8" inches.
Product Weight : 110 gms. (3.87 ounces).
Special Features:  1) Painless way to remove mats & excess fur without tugging.
2) Easy to Hold, Remove and Clean.
Certified and Made in the USA.
WHY PAWS & PALS PET HAIR GROOMING BRUSH ?
1. DURABLE DESIGN: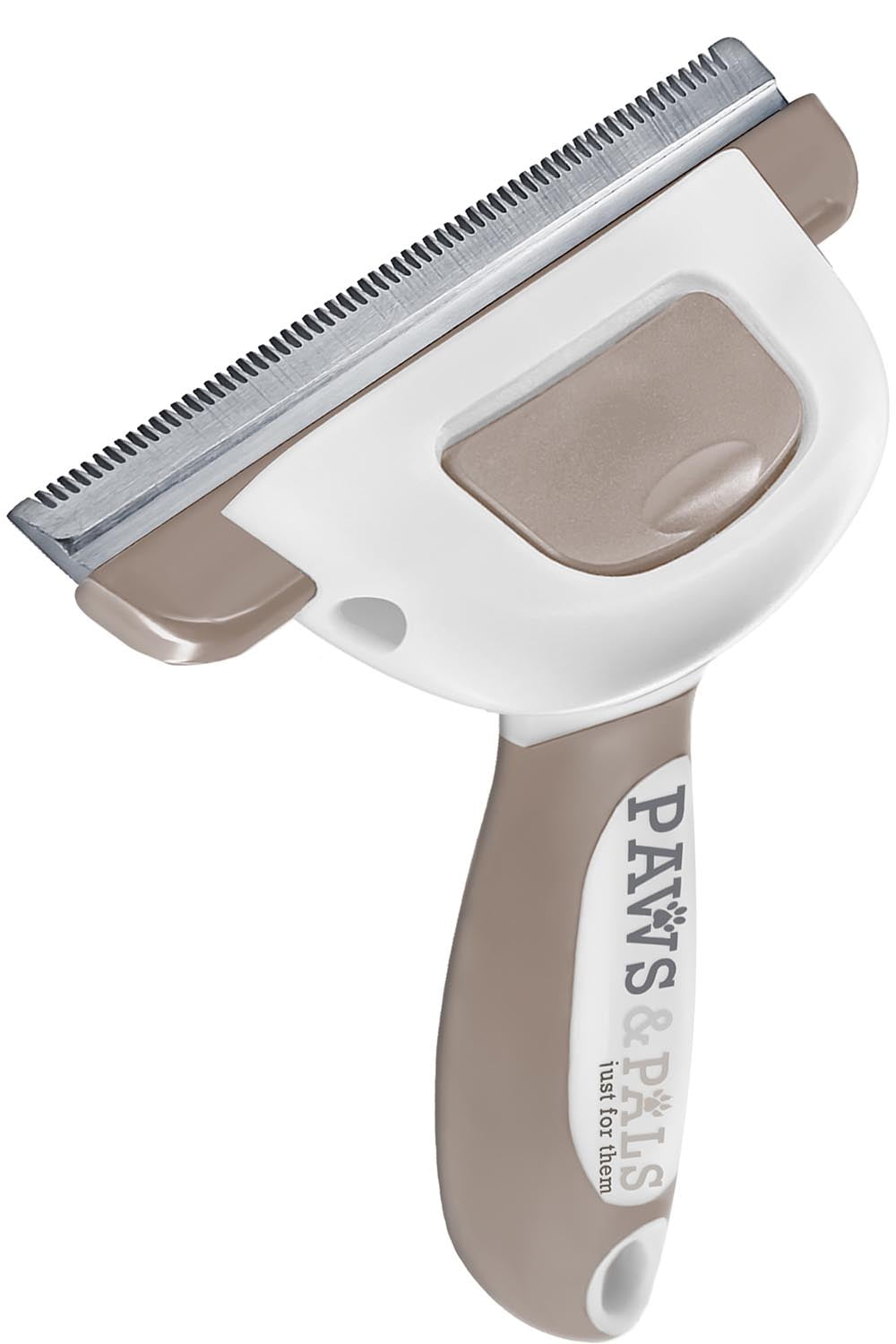 Pet Hair Grooming Brush made with stainless steel bristles are built for the long haul.
Now you can painlessly brush matted hair for ultimate performance, leaving your pet with a beautiful groomed coat.
Made with long-lasting quality materials for durability.
2. GENTLE COMB: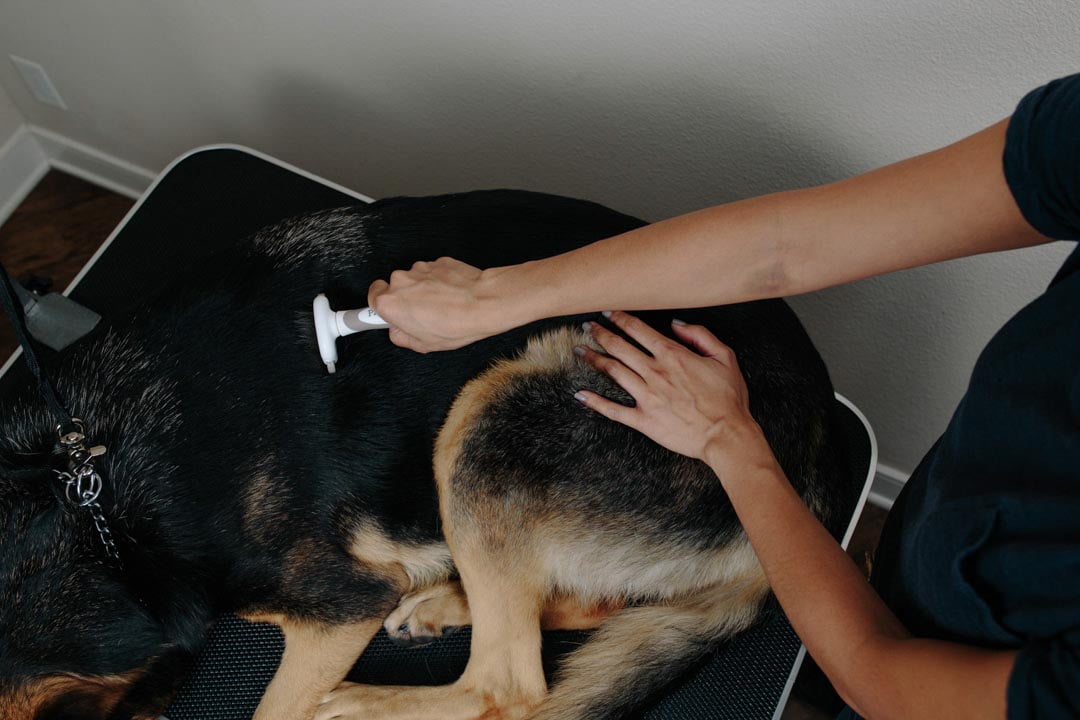 This Pet Hair Grooming Brush de-shedding tool is perfect for both dogs and cats alike.
It works wonderfully with all types of hair including long, short, curly, and straight.
Specifically designed for the safety of your pet's skin.
3. A HAPPY, STYLISH PET:
You'll think your pet just returned from the salon with this professional quality grooming brush. The comfort grip allows for better control, which helps remove loose hair, and keeps allergens at bay.
Paws & Pals Pet Hair Grooming Brush makes your pet's coat looking and feeling great.
ABOUT PAWS & PALS:

Paws & Pals believe that good intentions are the first step to a successful product. So Paws & Pals gathered the finest ingredients and the most innovative designers from around the world to create honest, hand-crafted products for both you and your pet.
Passion of Paws & Pals is Selling quality and premier pet products and trendsetting pet supplies.
With one paw in the present, and one reaching for the horizon, Paws & Pals in every home across America.