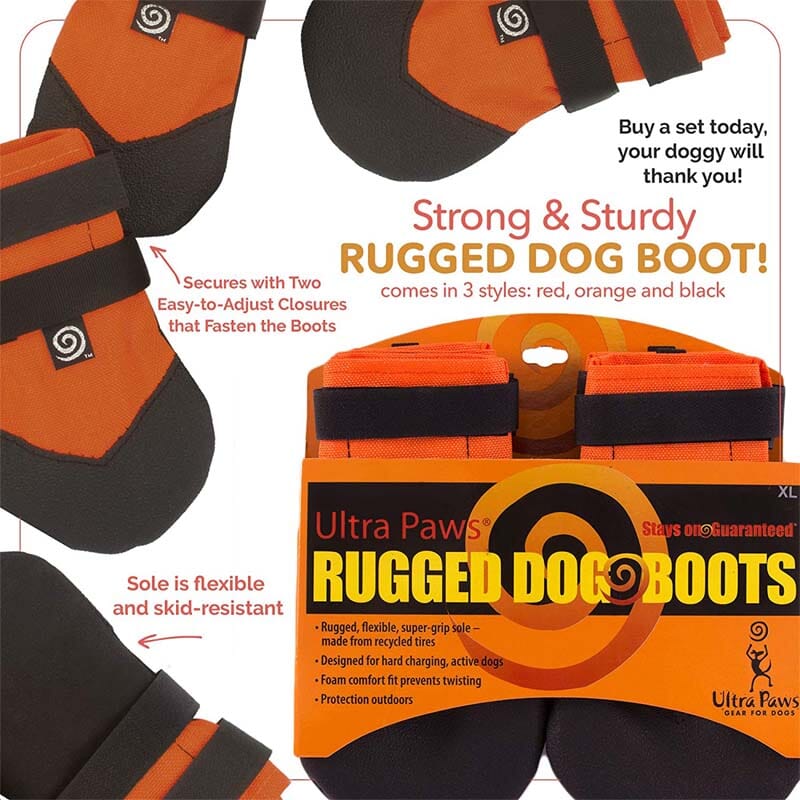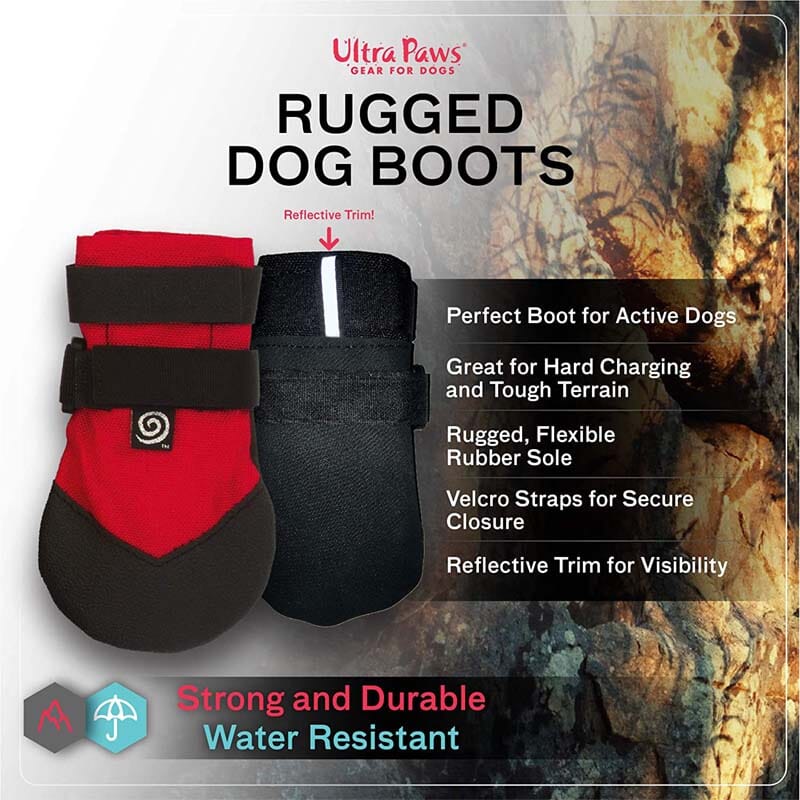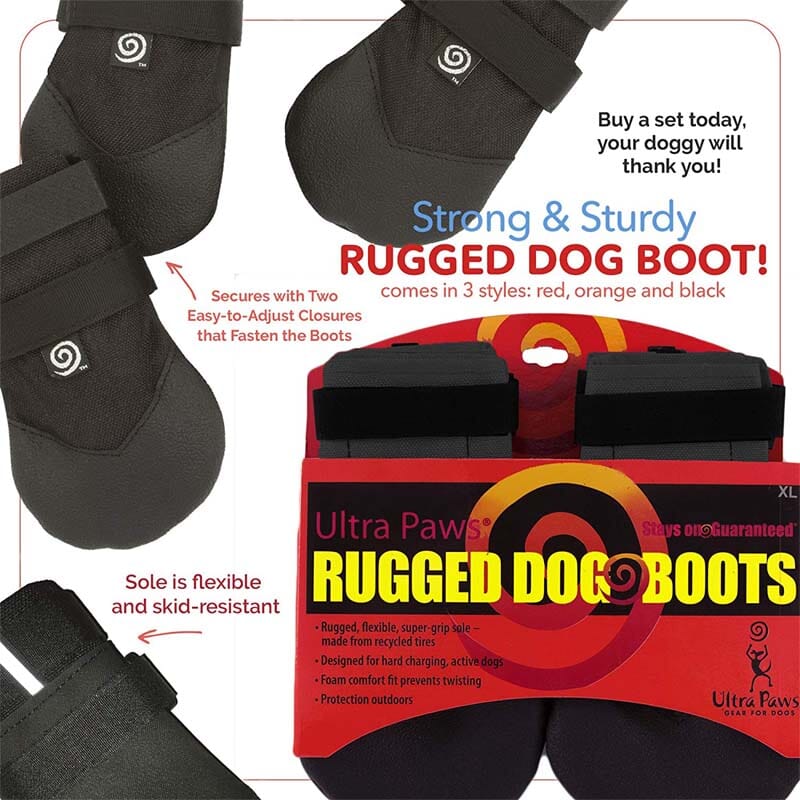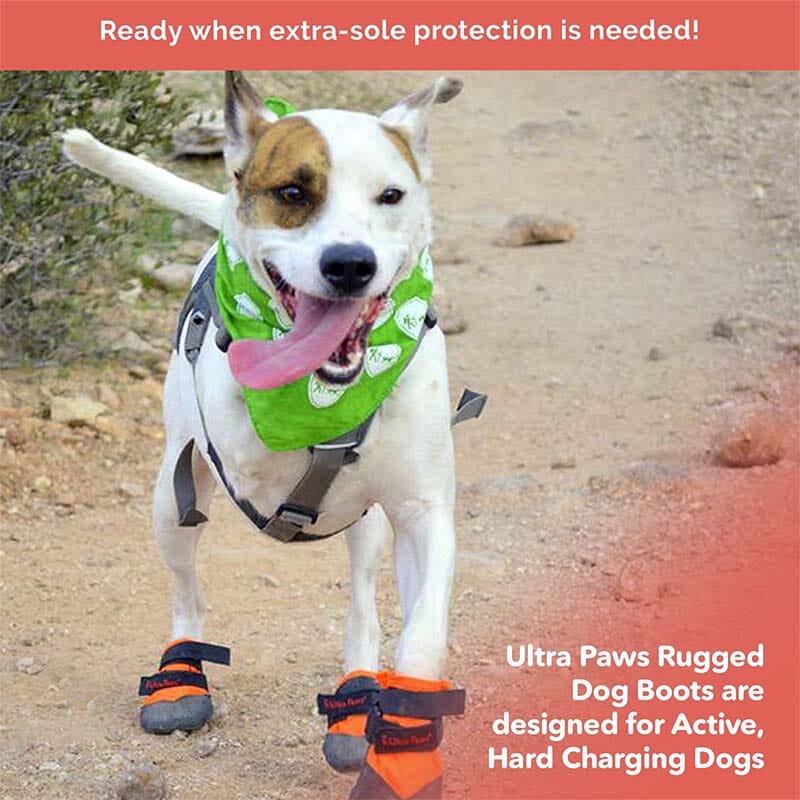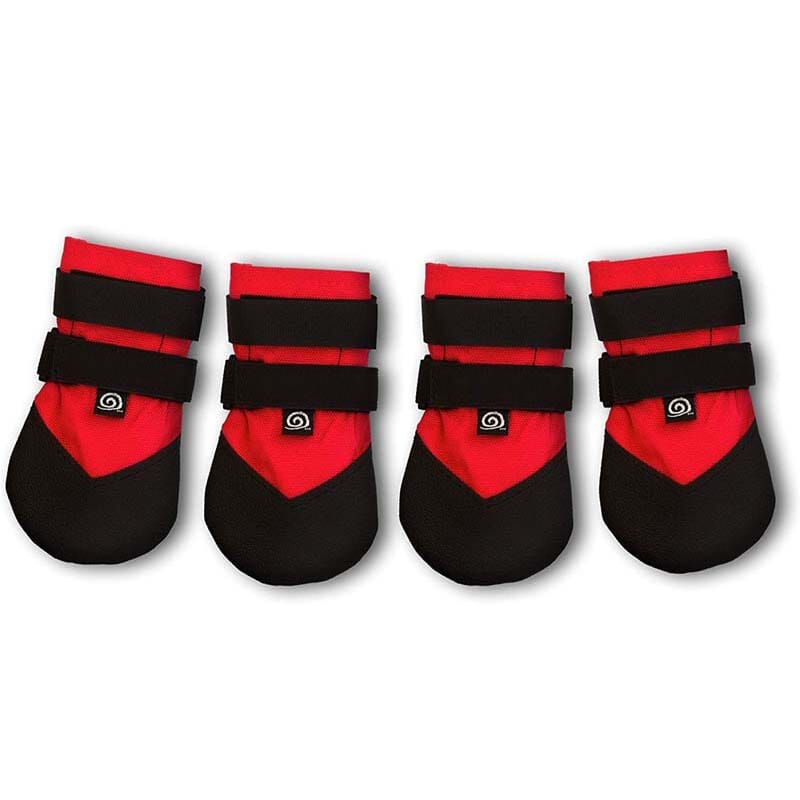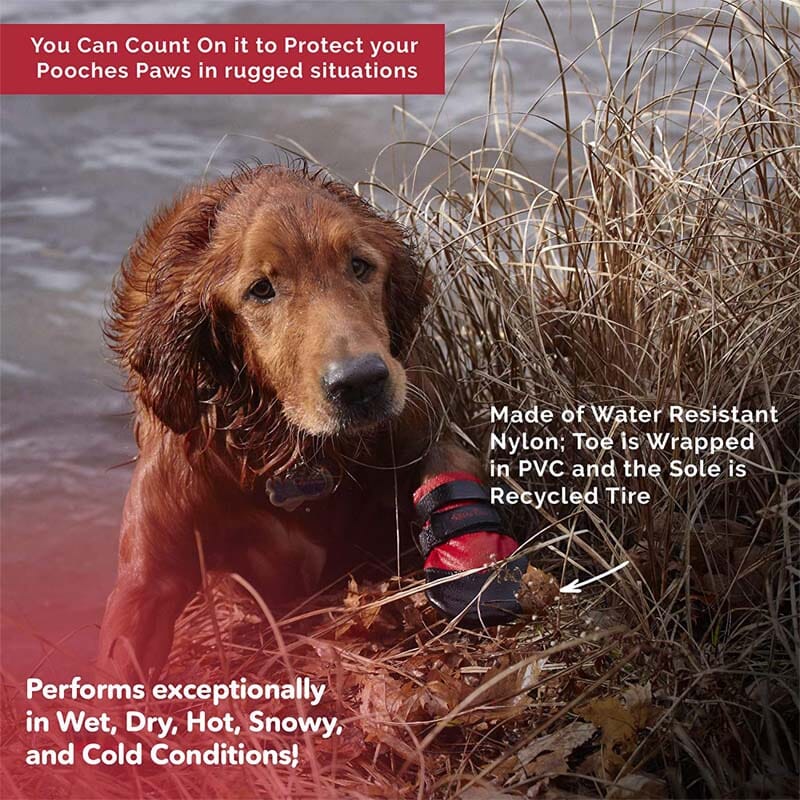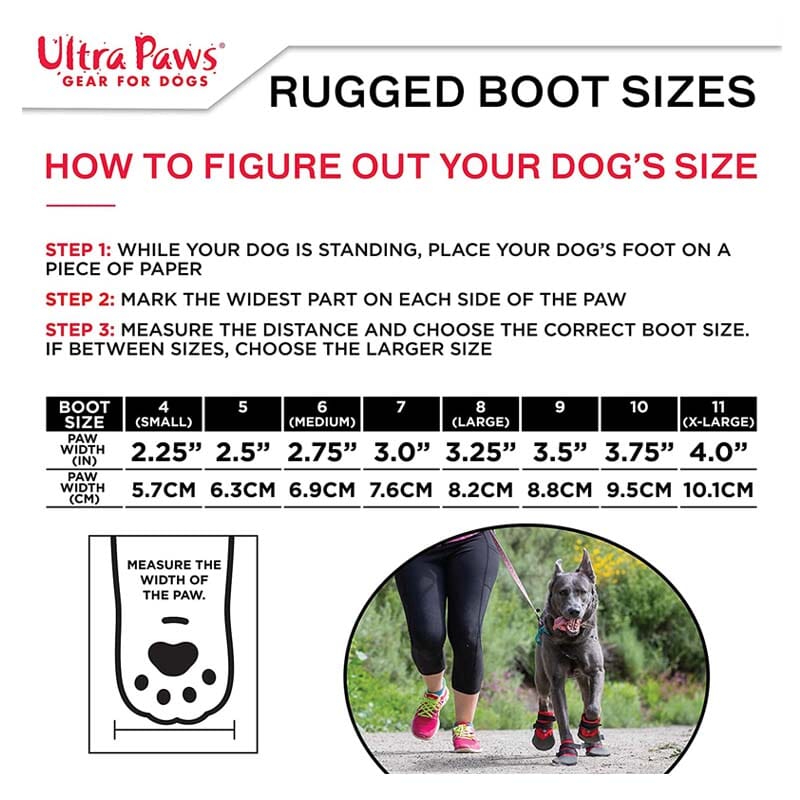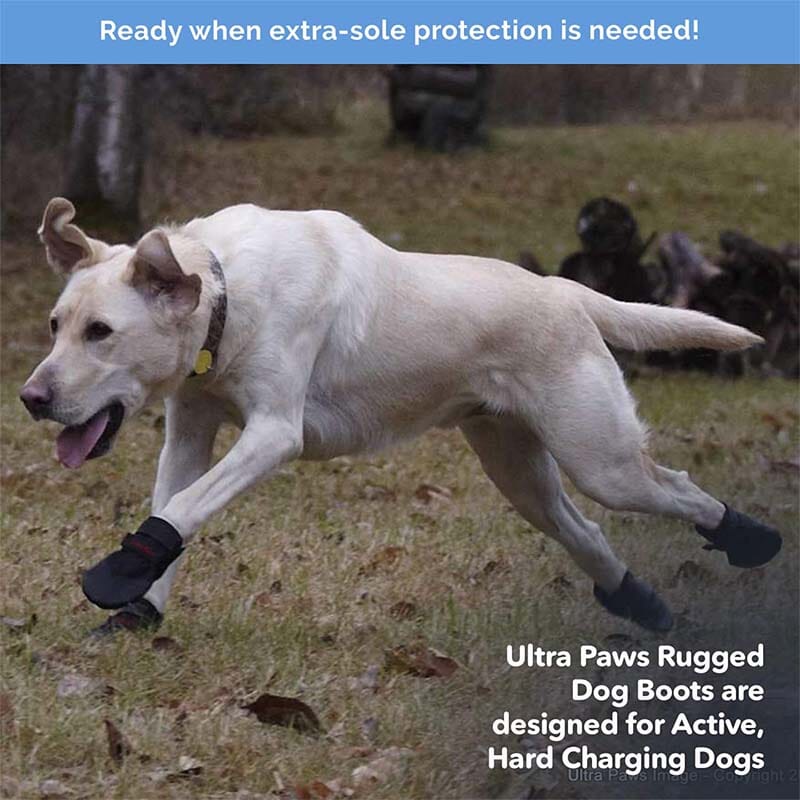 Sale price
3,999.00
Regular price
Tax included.
Estimated Delivery:Sep 26 - Sep 30

Free Shipping: On all orders over Rs 999
Product description
Features
Size
PRODUCT DESCRIPTION:

MEASURE FIRST:
- For best dog boot/shoe fit, measure dog paws and refer to size guide.
- Width of dog paw should be less than width of dog booties.
- Buy Size 4 (small) boots for paws measuring between 2 ¼ and 2 1/2 inches wide.
IDEAL FOR EVERYTHING:
- Use outdoors on hot pavement, sidewalks, hiking paths and pools or on indoor hardwood floors.
- This is the boot for hunters, urban settings, on asphalt or concrete, snow and protection from salt in the winter.
PATENTED DESIGN:
- Ultra Paws dog shoes with foam ensure your dog is comfortable when Velcro straps are tight and secured.
- The side seams expand, making it easy to put on the boot.
- Two Velcro straps with slides fasten the boots in place and cover foam pads that cushion the paw and create a secure grip.
- Foam padding allows for boot to be tightened without harm but adding a dog sock can also make more snug.
MATERIAL USED:
- Designed for active, hard charging dogs when extra sole protection is needed.
- The boot is made of water resistant nylon, the toe is wrapped in PVC and the sole is recycled tire.
- Thick soles are made of recycled tires, about 50% thicker than the durable dog boots to provide protection while your dog plays.
- Also these boots are flexible and rugged.
ADDITIONAL USAGE:
- Use to keep dogs from licking natural dog paw balm, cream or soother.
- Wear in the rain to keep water away from paws and pads or use in the pool to prevent scratches and tears.
- Product is not waterproof but is water resistant.
AVAILABLE IN COLORS & SIZES:
- Available in Black, Orange & Red colors.
- Choose in four sizes: Small , Medium, Large & Extra-Large.
- Four sizes to choose from based on the width of the paw: S – 2 ¼" (2.25); M – 2 ¾"(2.75); L – 3 ¼"(3.25); XL – 4" Inches.
GUIDE TO USE:
- To extend the life of the boots apply Shoe Goo or a similar product to patch small holes in the sole that can appear with wear.
- The width of the paw should be smaller than the boot size because the boot won't stretch. For between sizes, adding a Doggie Sock will give a better fit.
- To clean the boots loosely fasten Velcro closure, wash in cold water delicate cycle; hang to air dry.
- These boots are guaranteed to stay on when properly sized and periodically tightened.

KEY ATTRIBUTES:

Manufacturer: Cosmic Pet.
Brand : Ultra Paws
Design : Durable Dog Shoes.
Special Feature: For active, hard charging dogs. 
Colors: Black , Orange, Red.
Sizes: Small (S), Medium (M), Large (L), Extra-Large (XL).
Size Measurement: Shoe sizes based on Width of the Paw.
Small - 2.25 inches/5.7cm
Medium- 2.75 inches/6.9cm
Large- 3.25 inches/8.2cm
X-Large- 4 inches/10.1cm. 
Each order includes 4 dog boots/ shoes.

MADE IN USA.
ABOUT BRAND:
Cosmic Pet is a Multi-branded, International Company that Designs and Manufactures Pet Products for Cats and Dogs.
Family of brands includes: Hyper Pet, Pet Zone R2P Pet Mad Cat, R2P Pet Mega Mutt, Ultra Paws.
Stimulating Pet Toys and Accessories that help Strengthen the Bond between Pets and their Parents.


Ultra Paws is an outdoor lifestyle brand that offers quality, durable, functional and patented gear which is suitable for all active dogs.
The products available in latest human technology focusing on your dog's needs & provide protection extreme weather, terrains and environments.
This product line consists of dog boots are durable & sturdy.
The products are designed with size and shape in mind to offer the various breeds the right fit and protection for your dog's next great adventure!
Ultra Paws Rugged / Durable Sturdy Dog Shoes or Boots.
- Maximum Protection for Hard Charging Dogs
- Boots Won't Slide Off
- Flexible, Skid-resistant Sole
- Rugged Construction for Extra Protection
- For Small & Large Breeds.
- Always a Perfect Fit.
- Machine Washable.
- Each order includes 4 dog boots/ shoes.